We're the North Shore asphalt contractors with over 36 years of industry experience
Our Aim: To provide every customer with a professional, well executed job, causing as little inconvenience as possible.
Asphalt Improvements' owner and manager Mark Wilson brings decades of experience to every job. From a small private driveway to a small to medium commercial site, Mark knows exactly how to get the job done right the first time.
Mark is passionate about asphalt, and customers are always happy with the aesthetically pleasing result that asphalt achieves. Mark works alongside his brother and nephew, making Asphalt Improvements very much a family-owned, proudly Kiwi business. The team have a wealth of experience to call on and create beautiful asphalt surfaces. From ground works to drainage and kerbing – we take care of it all!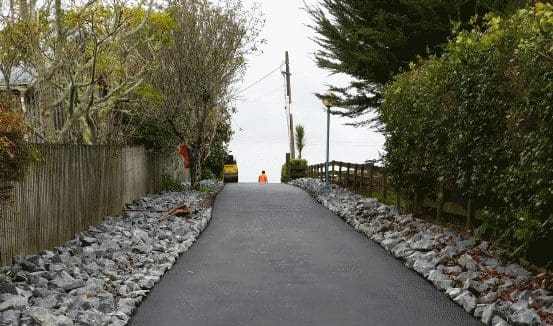 Our asphalting services across Auckland:
Get a FREE Quote
Please fill out this form and we will contact you within 48 hours (Monday to Friday) to discuss your needs and provide a quote.
Asphalt Improvements are hand-laid asphalt experts, creating high quality hotmix asphalt, chip seal, gobi block and cobble stone paving options. Our team of six experienced asphalt layers based on the North Shore travel throughout greater Auckland, with the capacity to asphalt up to 5000 square metres!
Contact Asphalt Improvements to schedule your free quote today.
Choose the Auckland-wide asphalt company who give back to their local community
Asphalt Improvements are the asphalt contractors in Auckland that believe in helping out. We love to support our local communities and charities with generous discounts or free labour. Asphalt Improvements was recently acknowledged at a Rotary dinner for tireless service. Numerous primary schools, the Auckland City Mission, the SPCA, Westpac Rescue Helicopter and Starship have all benefited from Asphalt Improvement's desire to help.
Asphalt Improvements are the asphalt and pavement contractors you can count on
Are you worried about being ripped off or taken for a ride? Asphalt Improvements understand these concerns and like to meet with customers personally. These 9 reasons ensure every Asphalt Improvements client is completely taken care of:
Experienced – over 36 years of industry experience and 6 qualified staff
Bespoke hand laid asphalt – Asphalt Improvements can access tricky areas (odd shaped areas and low buildings) that machine lay can't
Personal assurance – Asphalt Improvements stand for quality and give great service. There are cowboys in this industry and Asphalt Improvements is not one of them!
Qualified – Asphalt Improvements is a member of the Auckland Chamber of Commerce and belong to the Employers & Manufacturer Association
Superior workmanship – Asphalt Improvements can confidently supply the addresses of our previous jobs to verify our high workmanship (Asphalt Improvements is famous locally for North Shore asphalt driveways)
Free quotes – we like to meet with you on site to offer advice and measure up, in order to provide you with an accurate quote
Integrity – Asphalt Improvements do what they say, every time. In the rare event a problem should arise, we'll fix it asap
100% reliable – Asphalt Improvements always turn up on time
Wide geographical area covered – Asphalt improvements cover Auckland city and the greater Auckland area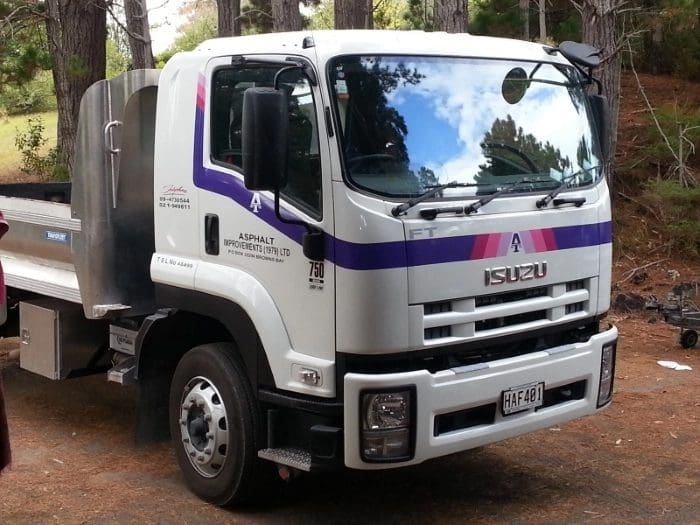 Do you require an accurate North Shore asphalt price quote for your home or commercial premises? Contact Asphalt Improvements to book your free quote today.