Driveway and Carpark Repairs
Reliable, prompt asphalt repairs throughout Auckland
Hot asphalt and pothole repairs
Repairs for driveways and carparks
Asphalt Improvements offer advice and free quotes
A reputation for excellence in repairing asphalt pavements and more
Asphalt Improvements offers numerous asphalt repair services:
Asphalt car park repairs (including edging and line marking)
Residential and commercial driveway repairs
Tennis court repairs
Small and large asphalt resurfacing
Asphalt road repairs
From a single crack or pothole to major surface damage, Asphalt improvements have the skills to get the job done right. Check out these results…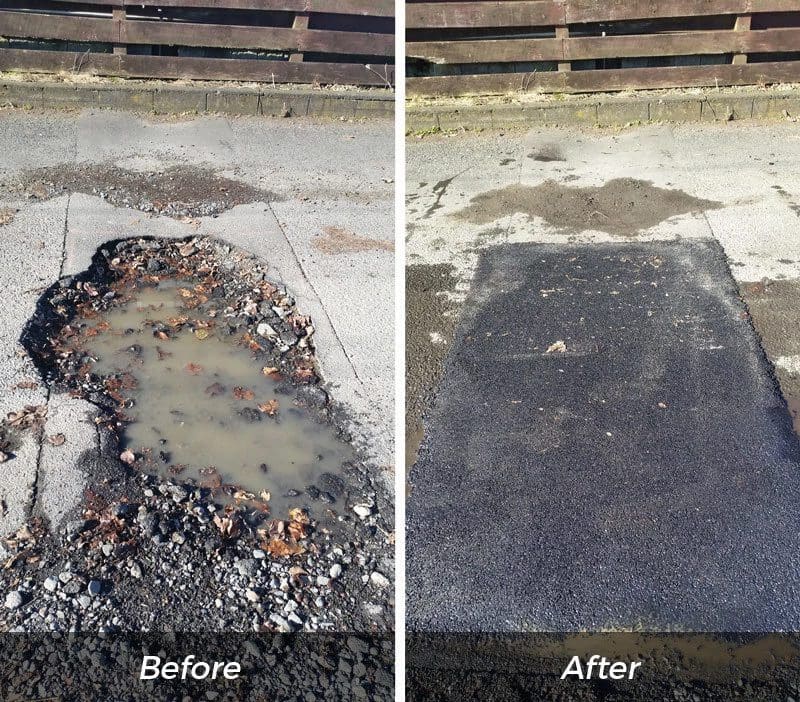 Get a FREE Quote
Please fill out this form and we will contact you within 48 hours (Monday to Friday) to discuss your needs and provide a quote.
When you don't know how to repair asphalt cracks – call Asphalt Improvements
For all asphalt concerns in Auckland, call our asphalt contractors. We'll advise whether we can repair your asphalt or if a new asphalt driveway is required. Each and every asphalt repair job is executed thoroughly.
Asphalt Improvements can fix all kinds of cracks, potholes and uneven surfaces
Asphalt Improvements will not only repair your asphalt, but will take extra care to pack and seal your asphalt surface to stop future cracking and other common problems which can occur when asphalt is not repaired correctly.
If you want asphalt repairs that will stand the test of time, call Asphalt Improvements today or request a free quote online now.
Asphalt Improvements covers Auckland, North Shore and West Auckland
Our asphalt contractors cover the North Shore, Devonport, Takapuna, Northcote, Glenfield, Albany, Rodney, Auckland City, West Auckland, New Lynn, Henderson and Waitakere.
Contact Asphalt Improvements today, to schedule your free in-person quote.